What Should Your Home Inspection Report Tell You?
The State of Florida regulates home inspectors and by law, home inspectors must convey basic information included in the Standards of Practice for a Home Inspector. This includes a visual inspection of the primary building components such as the plumbing, electrical, exterior, roof, built-in appliances, and site conditions that may affect the structure. The Inspector must advise if the components are functional, need repair, or are at the end of useful service lives. While this information is certainly useful, it leaves a lot to your imagination.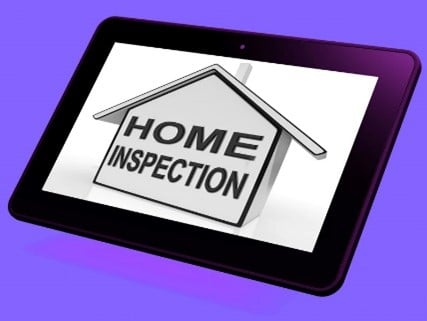 A home inspection is designed to give you a general overview of the general condition of the primary components in the home you are buying. It is not designed to report on every single flaw, blemish, typical obsolescence related to age or exposure, or cosmetic decay.
A home inspector is not considered to be an expert in any trade, nor are they licensed to report on structural deficiencies, geotechnical or environmental concerns and unless they are licensed to perform accordingly, they are not legally allowed to offer opinions on these issues.
Since a home inspector provides a general overview of the condition of the primary components of the home, the two most important factors to consider in hiring a home inspector are experience and qualifications. Simply, you need a home inspector who is seasoned, who has additional state licensure, and can report on everything you need to know about the home you are buying.
Home Inspection Reports
The general condition of the roof, the age reported by the last building permit, and an opinion if repairs/replacement is needed.
The general condition of the windows and an opinion if repairs/replacement is needed.
The general condition of the HVAC system and an opinion if repairs/replacement is needed.
Evidence of structural concerns such as foundation failure, deflection in walls/floors, or wind uplift.
Aged or deteriorated plumbing.
Outdated electrical wiring or panels.
Moisture damage/wood decay to exterior wall cladding and trim.
Concerns with stucco or stone/brick veneer siding.
Evidence of termite damage or infestation.
Evidence of rodent infestation.
Site conditions such as improper grading or trees in contact with the structure.
Why are these the most important report items in a home inspection? Simply, they are the most expensive to repair.
Unfortunately, even a seasoned home inspector will not be able to provide all this needed information because their license does not allow them to. Inspecting for termites, wood destroying organisms (WDO) or rodents requires a Pest Control license in the State of Florida. The home inspector may have a 3rd party-WDO inspection card but still cannot offer an opinion on rodents or other insect problems. If the home inspector subcontracts the WDO inspection, you should understand the WDO inspection will not include rodents or other pest issues. Unless the home inspector also has a Mold Assessor license, they are not allowed to provide an opinion on mold if found. Further, few home inspectors are qualified to inspect stucco or stone/brick veneer siding.
Most home inspectors can tell you something does not look right and therefore you should have it evaluated by a licensed professional and in so doing, they have met the standards of practice but in today's real estate market you may not have the time to do so, or you may not want to pay out additional inspection fees. I can tell you a stucco evaluation will cost more than you paid the home inspector!
Licenses and Certifications Your Florida Home Inspector Should Have
A home inspector license.
A General or Builder license.
A Pest Control Operators license (for general pests and wood-destroying organisms).
A Mold Assessor license.
Level II EIFS/Stucco Inspection certificate from EDI.
Be a Certified Residential Thermographer.
Be a Certified Pool/Spa Operator by the National Swimming Pool Foundation.
Hiring a home inspector who has these credentials will save you time and money. Yes, you will pay a little more than the barely qualified inspector charges upfront, but you will almost always save on additional fees when the inspector recommends you have the roof, the stucco, the windows, the AC system, the rodents, the mold, or the termites evaluated by another licensed professional.
How Property360 Can Help
Property360 is a full-service building inspection firm serving clients in the Jacksonville and Orlando metro markets. We are a state licensed General Contractor, Home Inspector, and Mold Assessor. We also own and operate 360PestControl (JB218999) and offer full-service WDO inspections, pest inspections, pest and termite treatment and prevention.
Contact us at (904) 503-9808 to request a building inspection or pest control.