<! –– Opening Paragraph ––>
Certified Stucco & EIFS Inspections
If you're considering purchasing a home in Jacksonville, FL or the nearby area, with EIFS or stucco wall cladding, you probably already understand the importance of this inspection. What you may not realize, however, is that many home inspectors simply aren't qualified to inspect stucco or EIFS. When you choose Property360, you won't have that problem. William Chandler is a certified stucco inspector (FL-122) in the state of Florida and is the professional that other companies call when they need an expert. All inspectors with Property360 are trained to assess stucco, EIFS, and ACMV (stone/brick) wall claddings. Request an inspection now, or call (904) 606-1570 for more information. We serve Jacksonville, Orlando, and the surrounding areas in Florida.
<! –– Fluid Image / Paragraphs Block ––>
Our 3 Assessment Levels
At Property360, we include an evaluation of stucco wall cladding at no extra charge with every certified home inspection and new construction inspection we perform. Keep in mind that we work with homeowners, commercial building owners, property managers, and multi-family property owners. For those who currently own a home with EIFS or stucco and need a standalone assessment, our EIFS inspectors offer three inspection protocols for you to choose from:
Level 1
Visual inspection to document the condition of the wall cladding.
Level 2
Intrusive inspection to document installation methods and type of system installed.
Level 3
Intrusive inspection along with repair specifications so that you may solicit repair bids.
<! –– Blue Block ––>
The Result of Poor Stucco Installation
Failed stucco cladding systems are far too common today. Often, it is incorrect installation that causes the problem, not the product itself. What kind of issues can be caused by poor stucco installation?
Moisture damage of framing and wall sheathing.

Cracks in the stucco.

Infestations by pests such as termites, cockroaches, and ants, which favor moist conditions.

Financial stress. As stucco inspectors know, the necessary and expensive repairs are almost never covered by insurance. Stucco failure is considered a construction defect.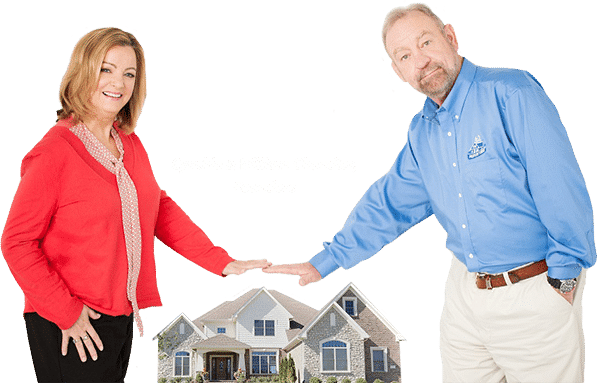 <! –– Accordion ––>
<! –– End Paragraph ––>
Professional Stucco Inspectors & More
At Property360, we understand the stress that failed stucco can cause, which is why we offer owners a thorough, professional stucco inspection. Request an inspection now or call us at (904) 606-1570. We serve Jacksonville, Orlando, Fleming Island, St. Augustine, Green Cove Springs, Keystone Heights, Lake Butler, Lake City, Macclenny, and the surrounding areas of Florida. In addition to stucco inspections, we also offer ADA surveys, termite and WDO inspections, and mold inspections and testing.