<! –– Opening Paragraph ––>
Forensic Moisture Investigation
Your best defense against purchasing an indoor air claim is a baseline air quality screen. Systemic water issues, poorly designed HVAC systems or slow release of Volatile Organic Compounds may take years to reach levels which affect people. Please call Property360 at (904) 606-1570 today for more info or to request an inspection.
<! –– Why Choose Section ––>
Why is Property360 Your Best Choice?
Multiple state licenses
Founded by a residential/commercial builder
Over 30 years of experience
<! –– Fluid Image / Paragraphs Block ––>
Some of Our Projects
Project 1
Locating systemic moisture in wall cavities. Using our advanced expertise in moisture detection, we have successfully located moisture sources from ground swell, plumbing leaks, roof/wall leaks, foundation failure, and defective windows.
Project 2
We are experts in identifying and locating systemic termite damage. We are certified to use the TermaTrac® Termite Locating system, which incorporates radar, thermal, and moisture detection to find live activity of termites as well as other insects in walls, ceilings, and flooring. Our customers have been able to avoid costly fumigation when we can pinpoint the exact locations of live termites. This allows for a successful localized treatment rather than total fumigation.
Project 3
We use smoke testing to quickly and inexpensively locate broken/leaking piping. Smoke testing is non-invasive and eliminates the risk of losing a TV camera in the piping (yes, it happens) or further damaging piping with plumbing snakes. We can also identify leaking ducts.
Project 4
We use ASTM standards to isolate and test moisture and air leakage in fenestration, wall claddings, and attached masonry veneers.
<! –– Blue Block ––>
Home Inspectors Are Not Created Equal
We are ICC Code Certified for residential, commercial, and Americans with Disabilities Act inspections.
Structural

– Certified General Contractor, CGC060389

WDO/Termite

– Certified Termite Inspector, JE193496

Stucco

– Certified EIFS/Stucco Inspector, FL-122

Insects

– Associate Certified Entomologist

Home Inspection

– Licensed Home Inspector , HI1025

Mold

– Licensed Mold Assessor, MRSA2209

Pest/Rodent

– Certified Pest Control Operator, JB218999

Science

– McCrone Research Fungal Spore Identification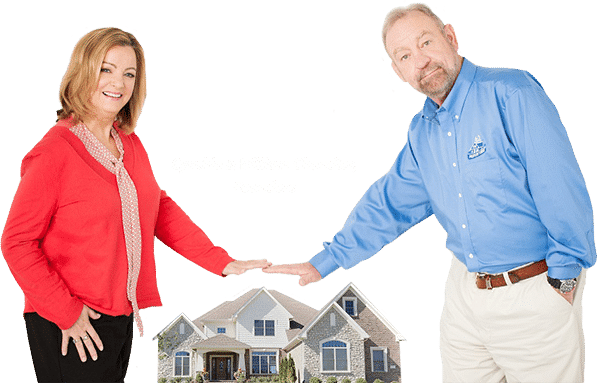 <! –– End Paragraph ––>
If you have a suspected problem or have a problem which you can't identify, call Property360 at (904) 606-1570, or request an inspection. We may have a solution. We serve Jacksonville, St. Augustine, Fleming Island, Orlando, Green Cove Springs, Keystone Heights, Lake Butler, Lake City, Macclenny, and the surrounding areas of Florida.