<! –– Opening Paragraph ––>
COMPREHENSIVE HOME INSPECTIONS & REPORTS
Home Buyer Inspections
All homes are unique in age, style, and condition. Beware of Jacksonville home inspectors offering "one price for all"; they are not researching your home, nor are they considering what you may need for protection. Property360 will research building permits and online listings to gather information about the home before we quote your inspection. We want you to know the age of major components like roofs, and we want you to know if upgrades were performed by licensed contractors. We will provide a comprehensive quotation with our recommended inspections and a copy of our standard agreement so you will be informed before the inspection. You should be careful in choosing a home inspector who does not provide this service. If they can't tell you upfront, when will they tell you?
No 3rd Party Warranties
We do not offer questionable 3rd party warranties which may, or may not, benefit you. In our experience, these claims of "after the inspection" benefits are misleading and often fail to provide you with the service you expected. Before you place your trust and money in a home inspector who promotes "added warranties" over real experience and qualifications, check out the warranty company online. Often you will find many disgruntled customers and poor reviews. Do not rely solely upon the reviews of any home inspector; many of these reviews have been manipulated. Ask yourself, "Do I want a home inspector who will advise me of the issues upfront, or do I want a home inspector who will rely upon a 3rd-party warranty to fix things they should have reported?"
Same-day Digital Reports
Our digital reports are provided generally on the same day as the inspection but guaranteed within 24 hours. We save your report on our cloud storage for five years. If you lose the report, just contact us, and we will be happy to send you the report or provide your log-in so you may retrieve it. The same goes for all ancillary reports like WDO/termite, mold, and insurance reports. Move in with confidence by contacting us at (904) 606-1570, or request an inspection now. We serve Jacksonville, Orlando, Green Cove Springs, Keystone Heights, Lake Butler, Lake City, Macclenny, and the surrounding areas in Florida.
<! –– Fluid Image / Paragraphs Block ––>
Pre-Purchase Home Inspection
Our Pre-Purchase Home Inspections meet or exceed the Standards of Practice for a Home Inspection outlined in Florida Statutes 61-30.801-.811. We will inspect:
Exterior
Site grading, wall cladding, foundation, doors, windows, soffit/fascia, gutters, screen enclosure, columns, sidewalk, driveway, chimney/chimney chase, and trim
Interior
Windows, cabinets, countertops, built-in kitchen appliances, doors, lights, ceiling fans, moisture staining in walls/floors/ceilings, and closet shelving/doors
Roof Cover Attic
Roof covering, visible flashing, vents, and skylights and sheathing visible and accessible in the attic
HVAC
Operational test of system to include thermal imaging for load balance
Electric
Panels, electrical outlets, meter box, and service drop
Attic
Insulation, ventilation, and utilities
Fireplace
Firebox, damper, and hearth
Plumbing
Fixtures, sinks, faucets, tub/shower, toilets, laundry connection, water heater, and visible piping
Garage
Walls, ceilings, attic access, outlets, and door/opener
<! –– FREE $409 Value List ––>
These FREE Services Alone Could Save You $409.00
Knowing the roof was not permitted could save thousands in insurance premium costs, too!
$39 Value

– We will provide a FREE BuildFax Permit History Report so you will know what components were upgraded and the contractor who did the work. Do you know your insurance carrier may deny premium credits if upgrades to the home were not properly permitted and inspected by the local building department?
$75 Value

– We provide a FREE pest/rodent inspection by a licensed pest control technician. Do you know the average rodent exclusion job is over $900? Wouldn't it be nice to know if there is a pest/rodent problem before you buy the home?
$295 Value

– FREE Mold Sampling. If we find visible mold, we will sample and assess it for FREE. We will tell you what it is, what it means, and what may need to be done. Ask the other home inspector if they will provide this service for FREE. All mold will be evaluated by a Florida Licensed Mold Assessor.
<! –– Which Would You Rather Have? ––>
Which Would You Rather Have?
A comprehensive and qualified inspection by a company with over 30 years of experience who offers qualified, value-added services you can trust, like FREE mold sampling, permit research and pest/rodent assurance – or – a barely qualified inspector with 2-years of experience who promises someone else will possibly fix what they missed?
Call us at (904) 606-1570 for your FREE inspection quote or request an inspection now!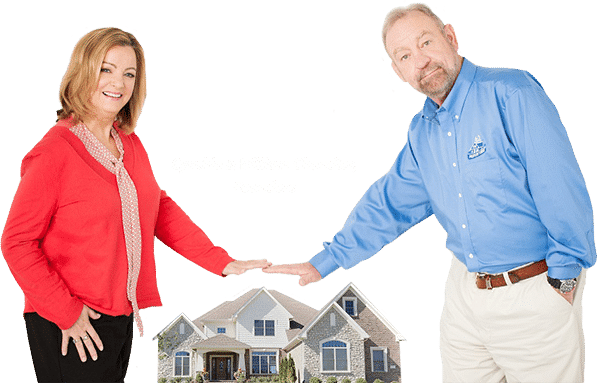 <! –– Accordion ––>
NEW STANDARD FOR HOME INSPECTIONS
Currently, the largest percentage of home buyers have never owned a home before. Today's buyers want to avoid rent increases, lock in investment potential, and gain living space. For many new buyers, location is also important to reduce commuting time to work or play. While buyers are smart, connected, and engaged, many have limited knowledge of maintenance and upkeep on a home.
---
A qualified home inspector should be able to alert you to defective conditions present in the home you are considering for purchase and to advise you of estimated costs to repair the home. Unfortunately, many are not truly qualified to do this, as they may not have any experience in actual home construction. Many will simply advise yous to "seek further evaluation." While they may have alerted you to a defect, you simply may not have the time to get "further evaluations." Buyers with limited experience in home ownership may not understand the true cost of owning a home or may not understand how to plan or budget for needed maintenance. Lenders do not factor maintenance costs into affordability calculations, and your real estate agent probably will not alert you to needed or planned maintenance expenses.
Maintaining your new home is a very real budget item. The majority of the primary components and finishes in your home will need to be replaced at some future date. A simple gable roof replacement on a ranch style home can cost $10,000 or more. A quality exterior paint job can run $4,000 or more on a standard 2,000 sf home. Replacing the AC unit will cost about $6,000.
A home inspection will alert you to repairs currently needed, but most will not project maintenance requirements over the next three to five year. However, that is information we think you need to know, and that is why Property360 includes projected maintenance costs in our report. We want you to be informed.
A new home, built today, will require you to set aside about $3,000 annually for maintenance and planned obsolescence of major components. Based on a standard size home, over a 20-year period, you will need to do the following:
Replace the HVAC system
Replace the windows
Replace the water heater twice
Paint the exterior twice
Average $100/month on general maintenance
Possibly need a new roof averaging $14,000 or more
If the home you are purchasing is not new and has normal obsolescence, here are some factors to take into consideration:
A roof over 10 years old may need replacement
An HVAC unit over 10 years old may need to be updated
The exterior may need to be prepped and painted
Don't be surprised if you need to budget considerably more for maintenance. Many buyers are a little shocked to learn they may need to spend $20,000 in the next five years to maintain the home.
While a home inspector may tell you a component is "functional," you should understand that does not mean it is "optimal," and you really need to know more about its condition. Most inspectors will not give you that information.
<! –– Additional Services ––>
ADDITIONAL INSPECTION SERVICES
Order with your home inspection and save!
$125

- Reinspection of Repairs - We will return to the home and reinspect repairs completed by the seller. Our fee is typically based on the complexity and the number of repairs completed per the agreed repair request. If you pay for the reinspection at the time of initial order, we will cap reinspection fees to $125.00. Fee is nonrefundable.
$125-$175

- Repair Estimate - Sometimes the seller is unwilling or unable to make needed repairs, but you still wish to purchase the home. You may want to know the cost of repairs to negotiate the price or to budget for repair expenses. Our repair estimate will provide repair costs using local industry average pricing for each component.
From $125

- WDO/Termite Inspection - This inspection is conducted by a licensed WDO Inspector and employed by a licensed pest control operator. The WDO Inspection is a critically important inspection for Florida homes, and you should make sure your inspector is employed by a fully licensed and insured pest control firm. Many home inspectors carry JE cards issued by an outside firm that does not perform full pest and termite services. They may be under-insured as well. Many have little training or knowledge of termites. Our inspections are provided by our sister company, 360PestControl.
Quoted

- WDO Treatment - If wood destroying organisms/fungi are found, we will treat the issue and provide a clear WDO report for VA loans. Treatment is guaranteed for one year, or we will re-treat at no charge.
$85

- Certified Pool/Spa Inspection - Our Inspectors are Certified Pool Operators by the National Pool & Spa Foundation. They have completed extensive training and have passed an accredited national exam. Our Inspectors are certified to perform pool and spa inspections for both public and private pool systems. Many home inspectors have no training or a minimal online course
$195

- 360AirCheck™ - We test the air for mold and particulates such as insulation fibers, dust, pollen, and insect parts, which may indicate leaking or damaged ducts. Most allergies and asthma triggers are caused by particulates less than .03 microns in size. These particulates easily pass through most standard AC filters. We are fully licensed, certified and insured for IAQ/mold sampling and assessment. In fact, we are certified to conduct in-house fungal spore identification, so we do not need an outside laboratory — that means no delay to you! You get the most qualified assessment and at a lower price.
$69

- ThermalScan - A Certified Residential Thermographer will check accessible AC ducts, electrical panel, water heater casing, windows, doors, and ceilings for hidden anomalies which may indicate leakage.
$50 each

- Insurance Report, Wind Mitigation Repor, & 4-Point Report - We recommend you check with your insurance agent before ordering any insurance report. Carriers change their requirements frequently. Often, clients pay for insurance reports they may not need. This report documents the roof as well as any wind mitigation credits present. Often it is required for binding. Generally required on any home over 30 years old but is often required for much newer homes by specific carriers.
$95

- Smoke Test - There is a quick, easy, and noninvasive alternative to televising drain or vent plumbing lines. We will test drainage and sewer lines using smoke to pinpoint all areas of leakage. Our smoke test will show underground sewer lines with breakage or root intrusion or show leaks in piping. Don't risk having a TV camera break off or get stuck in a drain line! If this happens, the floors or walls may have to be opened up to retrieve the camera. Why do you think most plumbers will not perform this service?

Our smoke test protocol can also be used on AC ducts to find leakage or to test crawl- spaces for unwanted air infiltration or attics for proper ventilation. Call us to discuss.

Recommended for homes on crawlspaces, homes with older plumbing or septic tanks, or homes with outdated HVAC systems.
Call to Discuss

- Historic Homes - No inspection firm is more qualified to assess aged or historic homes. See why we were chosen to inspect these buildings: Herkmier Building (Jacksonville), Jack Kerouac House (Orlando), Higgins House (Sanford), Former Masonic Lodge (Deland), Cummer Museum/Womens Center (Jacksonville), Hendry-Walker House, (Orlando), Winter Park Golf Club (Winter Park), Henry Deland House (Lake Helen)
<! –– Sellers Listers Buyers ––>
Seller's Pre-Listing Inspection
Why should I have my home inspected before listing it for sale?
REASONS FOR BUYERS
---
1. Selling feature.
Knowing a home has been pre-inspected by a competent home inspector gives you the added benefit of knowing the condition of the main or primary components upfront — before you hire a home inspector or even make an offer to purchase. It saves you time, money, and potential frustration.

A prospective buyer should be able to request as a condition of the offer that the seller provide verifiable information on the insurable condition or the condition necessary to obtain VA financing. These items should include:

Age/condition of the roof.
Age/condition of the HVAC system.
Age/condition of the water heater.
Insurability of the electrical panel and wiring.
Age/condition/insurability of the plumbing.
Age/condition of the septic system, if applicable. (It truly amazes us how many buyers don't know if the home is on septic.)
If the home has had a termite infestation and if the home is protected against termites.
If the home is protected with a professional pest management program.
Condition of the foundation (especially if on a crawlspace).
Building permits for all major upgrades. You can't close if there are open permits on file, and you won't get wind mitigation credits if the roof replacement was not permitted.
2. Proper disclosure.
Buyers are making a commitment to purchase a major investment. Buyers should have the right to expect a seller or listing agent to properly disclose the condition of the property before investing considerable monies into due diligence. No buyer should accept a partial disclosure form or one which includes "I don't know." The seller is obligated to know — it's their home. The listing agent is a professional who should be able to recognize concerns and deal with them in a proper disclosure rather than leave it up to "caveat emptor" or the attitude of "we'll deal with it if it comes up."
Reasons for Sellers
---
1. To avoid last minute frustration.
Over 80% of buyers will make the offer contingent upon a home inspection. The home inspection is just not about normal obsolescence in the home and, in fact, many buyers are willing to accept normal wear and tear. Often, the deal falls apart over the insurance reports. Our insurance carriers have stringent underwriting guidelines, and while you may have coverage with an aged electrical panel or galvanized plumbing, it does not mean a future owner will. Knowing you will need to make repairs or updates now, rather than before the deal can close, will give you the opportunity to seek favorable pricing and schedules for the repairs. You may also be able to list the home at a higher price if updated.

2. Proper disclosure.
If there are current issues with the home and you simply cannot make the repairs, disclose them upfront. You will save time and aggravation in the end. Buyers get upset when they have invested time and money in the purchase process only to find out later of major defective conditions that they feel the seller should have disclosed.
REASONS FOR LISTERS
---
1. To establish a realistic sales price.
Not knowing the true condition of a home is a coin toss. There is no "As Is" sale if the buyer needs homeowner insurance or a "clean" WDO report to close. The buyer has no choice in accepting obsolescence if the carrier won't insure it. In our opinion, every home should be pre-inspected for this reason alone.

2. For safety and health.
Aged or distressed homes often have environmental issues such as mold, wood decaying fungi, and rodents — along with aged electrical panels, aluminum wiring, or galvanized plumbing, which probably contains lead. As a professional real estate agent, you are expected to be aware of these common concerns. Buyers are far more informed today, and the information about these issues is readily available. Checking "I don't know" for lead paint on the disclosure form is not as convincing as it once was in a legal claim for damages.
<! –– Fluid Image / Paragraphs Block ––>
Included In Our Pre-Listing Home Inspections
We can update your report once repairs are made and offer the home as Move-In-Certified!
Comprehensive assessment of the primary components
Punch list of common obsolescence items and cosmetic suggestions
Check of all windows for operability and evidence of hidden moisture/leakage
Check of AC ducts for balance
Detailed report which is easy to understand
Repair advice by a certified general contractor
If your home does not currently have a Transferrable Termite Guarantee, we can provide one. 360PestControl can inspect your Jacksonville home and offer you treatment, if needed, or place your home on our Always Active Sentricon System (the absolute best termite protection system on the market). Homes which have a transferrable termite guarantee sell faster — it's just a fact. And, we can do this without a lot of money upfront! We will allow you to pay at closing (some restrictions apply).
<! –– 360PreListing ––>
With Our 360 Pre-Listing Inspection
Know the condition of your home, as others will see it
Get a transferrable termite bond, if needed
Find qualified contractors you can trust
Get estimates of repair costs
Sell with confidence & make more money!
Avoid frustration