<! –– Opening Paragraph ––>
Certified Home, Mold & Termite Inspections in Fleming Island, Florida
Are you looking for a professional and qualified home inspection company to perform a comprehensive evaluation of your home? Look no further than Property360. Not only do we have the proper qualifications for performing home inspections, but we also have over 30 years' experience in both residential and commercial construction. We use that knowledge, along with our certification training, to provide full-service home inspections across the Fleming Island, Florida community.
Unfortunately, many home inspection companies do not have the right training or credentials for conducting the best home or commercial inspections. They can only perform a limited evaluation of your home according to state law. They cannot make the proper recommendations for issues such as damaged stucco, mold infestations, or termite destruction. Be sure you are taking the best care possible of your Fleming Island home with the inspection services from Property360. Contact us today to request an inspection by calling (904) 606-1570.
<! –– Why Choose Section ––>
Property360: Your Best Choice for Full-Service Inspections
30 years' experience as a residential/commercial builder.
Use the most modern technology for mold inspections, termite assessments, and other inspection services.
Operate with multiple state licenses for home and commercial inspection services.
<! –– Blue Block ––>
You Can Trust in Our Certified Home Inspectors
We are ICC Code Certified for residential, commercial, and Americans with Disabilities Act inspections.
Structural

– Certified General Contractor, CGC060389

WDO/Termite

– Certified Termite Inspector, JE193496

Stucco

– Certified EIFS/Stucco Inspector, FL-122

Insects

– Associate Certified Entomologist

Home Inspection

– Licensed Home Inspector , HI1025

Mold

– Licensed Mold Assessor, MRSA2209

Pest/Rodent

– Certified Pest Control Operator, JB218999

Science

– McCrone Research Fungal Spore Identification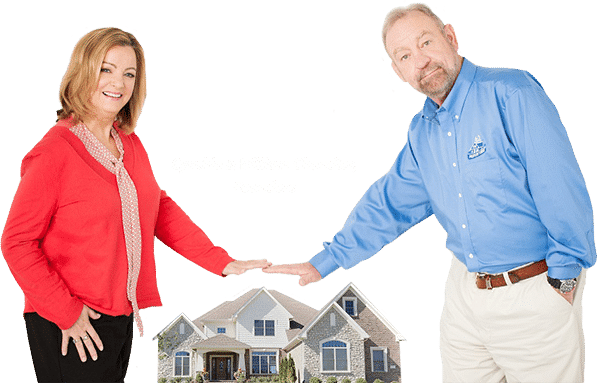 <! –– Fluid Image / Paragraphs Block ––>
See Us For All of Your Fleming Island Inspection Needs
<! –– Us vs Them Block ––>
Property360 vs. Competitors
| Property360 | Competitors |
| --- | --- |
| Performed our first inspection in 1986 | Over 50% have less than 2-years of experience |
| Licensed pest control operator | Subcontract the inspection and take a markup |
| Licensed mold assessor | Take an air sample and send it to a lab |
| Free mold sampling – today! | Charge $195 to $295 with a 3-day turnaround |
| Will tell you what the mold means | Rely upon a lab report with limited value |
| Free pest/rodent inspections | Not included (they are not licensed) |
| Free stucco assessment by a certified inspector | Refer you to a qualified professional in their report! |
| Provides insured, employee inspectors | May use 1099 subcontractors |
| Uses company-branded vehicles | Subcontractors use their personal vehicles |
| Can assess any component of the home | Limited to non-structural components |
| Can provide repair estimates | Cannot provide repair estimates |
| Provides multiple state licenses/certifications | Provide 3rd party guarantees |
| Provides errors and omissions insurance | Many do not! |
| Staffed office | Many use only a call center |
<! –– Industry Certifications ––>
<! –– Grid ––>
<! –– Fluid Image / Paragraphs Block ––>
<! –– Reviews ––>
Our Glowing Reviews
Veronica T.
I want to thank Property360 for the great job of making sure our new home meets and exceeds the builders requirements. They were through in there inspection and gave sound recommendations for maintaining our home in the future. I would highly recommend them to other neighbors moving into our development.
Jesus V.
Awesome customer service, quick and fast.. They found stuff I would have never thought to check for.. im buying a new construction and THANK GOD property360 did a inspection.. All items were addressed and corrected prior to our walk thru.
Eurry B.
Can't say enough great things about Property360- we had someone in our neighborhood recommend them, and we have not been disappointed. They have been helpful, knowledgeable, and effective in helping us with our pest control problems. Thank you!
Michelle T.
I am a Real Estate Broker that has had several opportunities to refer property360 to many clients. They have always came through exceeding my expectations. They are prompt and efficient through out the whole inspection process. They are available for any questions and further explanation after the delivery of inspections with no hassle to reach.
Jeffrey C.
They are truly a great company that does a Complete inspection and the report is so well done that you can see the professional work to check out all systems & structure in a easy to understand the report and follow up with corresponding photos. Quality, Professional and worth every dollar spent.
Maddy P.
Really impressed with Property 360 and our recent inspection. We are first time home buyers, and so naturally we were nervous about our first inspection. The guys were super friendly, knowledgeable, helpful, and explained everything really well!